The 90 Illini #72: Owen Anderson
Robert
Jun 21, 2022
[]
[]
1 Comments
You have currently viewed 1 story this month.
IlliniBoard now offers two free stories per month, for more please subscribe.
Back to it. I'm now behind by about a week but that's never stopped me before. Got my rest in and now it's time to crank. Starting with the first ranking I can truly say I might regret.
Right now I have Owen Anderson at 72 on this list. But very little is set in stone at the tight end position, and with Anderson enrolling early in January and getting a full session of spring ball, he might be one of the freshmen to leap forward and find himself in the two-deep.
72. Owen Anderson
Tight End
Uniform number: 84
Year in school: True Freshman (5 years to play 4)
Height: 6'-4" -- Weight: 225 lbs.
Hometown: Skillman, New Jersey
High School: The Hun School
Five best offers: Michigan State, Georgia Tech, Navy, Liberty, Buffalo
Tom Cruise rating:
Background
Two things come to mind here.
One was that taking advantage of prep school paid off in a big way for Anderson. He had originally committed to Monmouth (FCS) in the 2021 class, but this was during Covid when it was really difficult to get your film out there. So he then used the "gap year" program at The Hun School to play one more year of high school ball. That got his name out there, Illinois, Michigan State, and Georgia Tech offered, and he ended up choosing Illinois. Really smart move given the constraints of Covid.
Two is that I'm fairly certain he has an alter ego. Owen Anderson is a database administrator at a mid-tier investment firm by day...
But then at night he's the lead singer of a K-Pop cover band.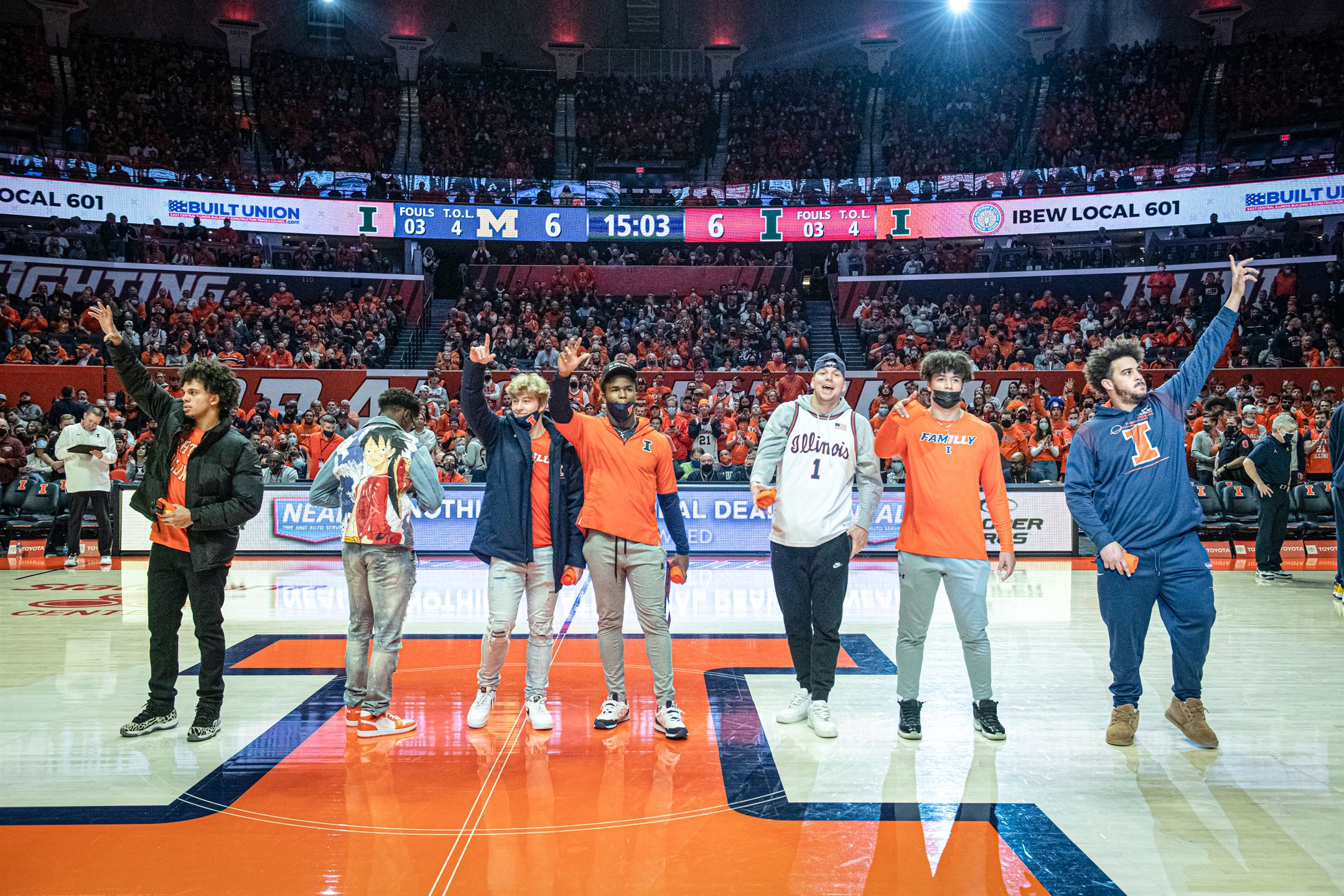 2022 Outlook
As mentioned above, tight end is a bit of a mystery. I'm not ready to write anything in stone just yet. Last year was a rotation of three, sometimes four guys (Daniel Barker, Luke Ford, Tip Reiman, and Michael Marchese). Barker transferred to Michigan State so now there's one spot available.
But there's no guarantee that it's just those three returning guys plus one more. Barry Lunney Jr. might use fewer tight ends. He might use more. He might like Tip Reiman as a pass-catcher and Griffin Moore as a blocker and not use as much Luke Ford and Michael Marchese. Nothing is certain.
Which means that for a guy like Owen Anderson, having learned this new offense in the spring, there's a decent chance he could break into the rotation. He's a year older than most incoming tight ends, so maybe he's more like a redshirt freshman this fall. With a new offense, a guy like that could get on the field.